Advocacy
Transportation is more than a way to move goods and people from one place to another. The integrated network of Wisconsin's multimodal transportation system functions as a platform for the entire state economy.
Wisconsin's competitiveness is directly affected by the strength of each mode of transportation and how efficiently they work together within the state's transportation network.
Funding
Wisconsin's segregated transportation fund, which funds all transportation programs, is made up of federal funds, state funds, and bond proceeds.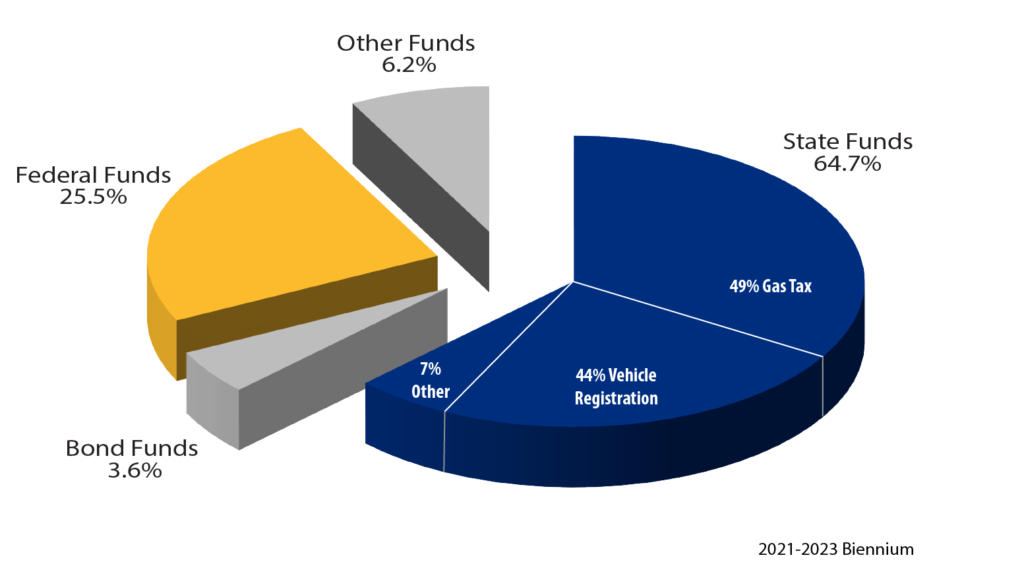 State Funding – The motor fuel tax and vehicle registration fee are the primary state revenue sources for transportation. The gas tax is Wisconsin's largest source of transportation funding, making up slightly less than 50 percent of state transportation revenues and approximately 30 percent of total transportation revenues.
In November 2014, citizens overwhelmingly voted— 80% to 20%— to constitutionally protect Wisconsin's Transportation Fund, preventing the future use of transportation user fees for non-transportation purposes.
Federal Funding – Federal transportation programs provide approximately one-quarter of Wisconsin's transportation revenue. These funds are raised primarily through the federal gas tax and are returned to each state based on formulas in multi-year authorizations and annual appropriations. The federal gas tax has not been adjusted since 1993 when it was increased to 18.4 cents per gallon.
TDA Transportation Priorities
A safe, modern, interconnected transportation network that will support a robust economy and enhance the quality of life for everyone in Wisconsin.
Adequate user fees to pay for the maintenance and improvement of the state's transportation network.
Diversity of funding sources for Wisconsin transportation.
A strong federal-state partnership for transportation funding.